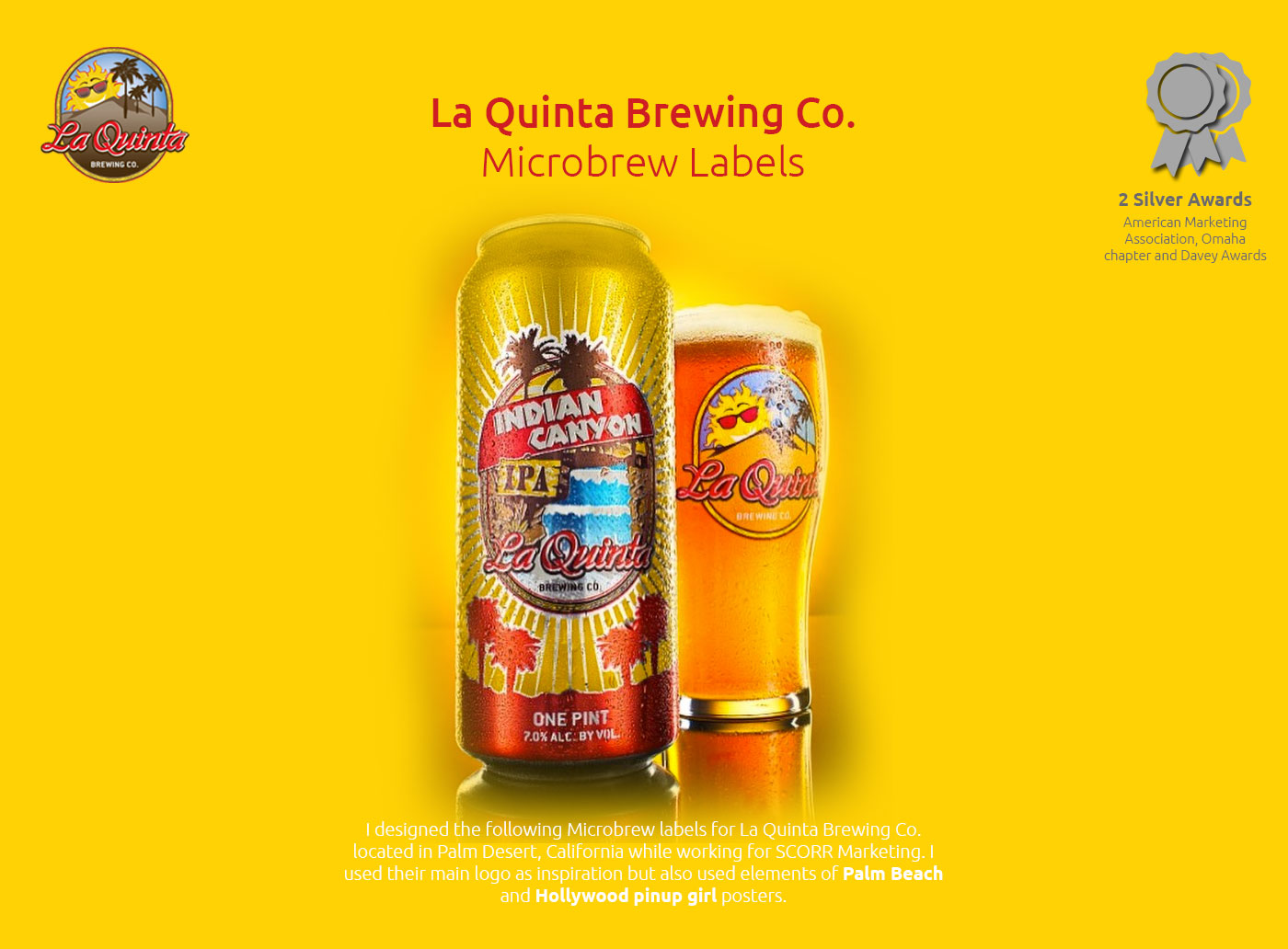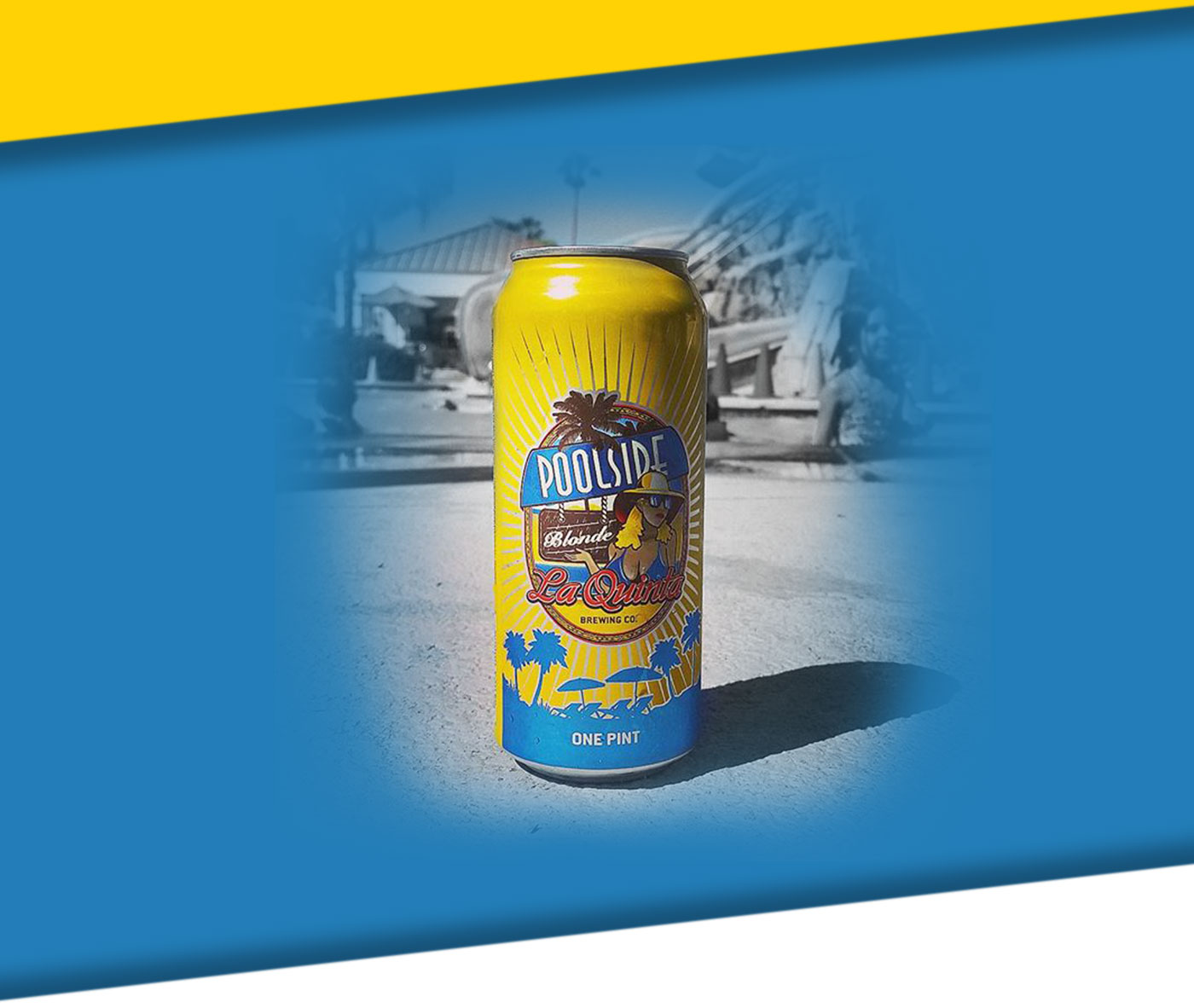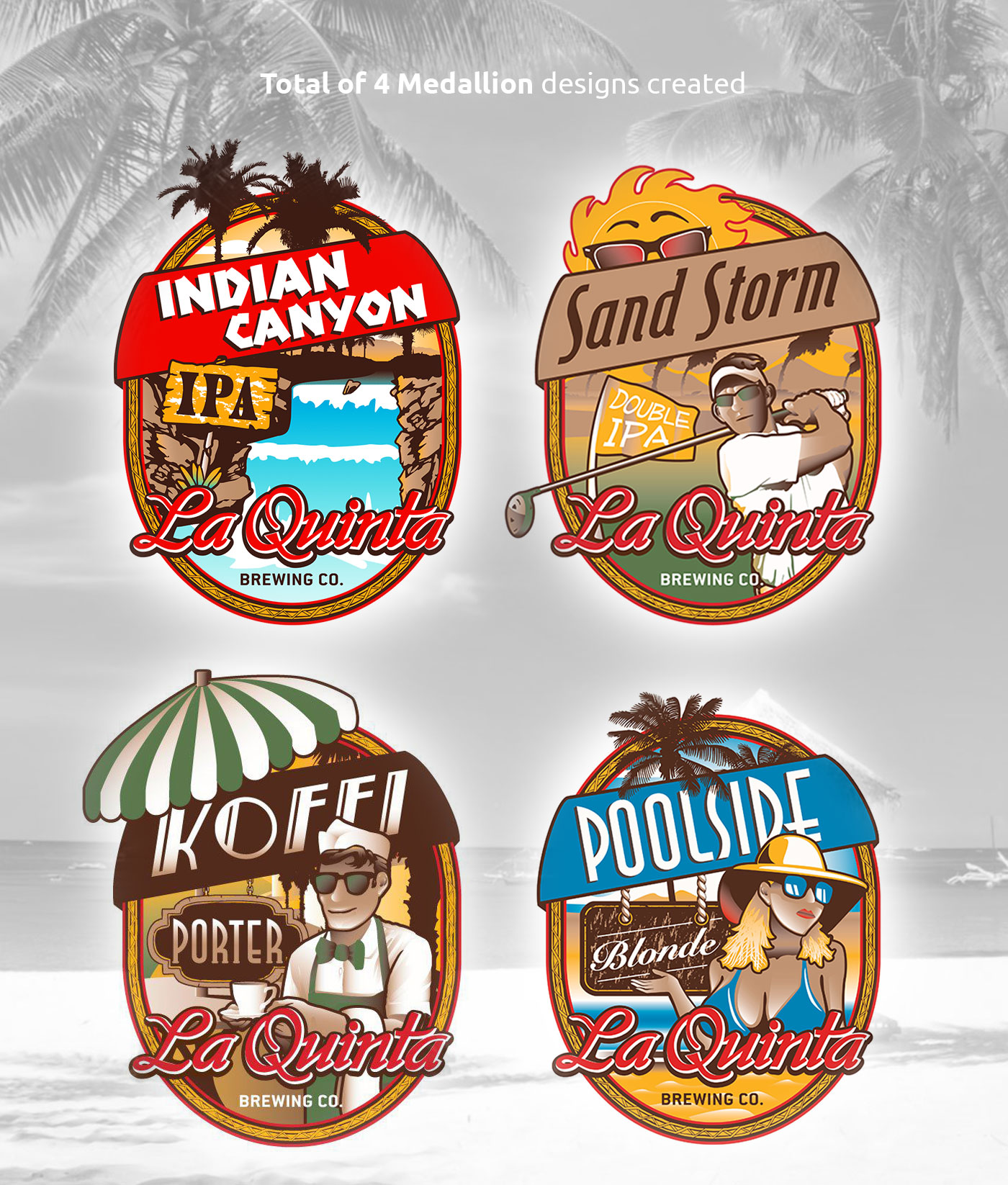 La Quinta Brewing Co. Beer Labels
I designed the following Microbrew labels for La Quinta Brewing Co. located in Palm Desert, California while working for SCORR Marketing. Our creative director brought this project in front of all the designers as a competition. We each pitched a different design for La Quinta's MicroBrews. Four of us designers submitted our versions to La Quinta's ownership team and they picked my design as the winner. So I was given the opportunity to design not one but four of their labels. I used their main logo as inspiration but also used elements of Palm Beach and Hollywood pinup girl posters.
About La Quinta Brewing Co.
The Greater Palm Springs area, known around the world for its resorts and sunshine, is now home to great craft beer! La Quinta Brewing Co. opened its doors in the fall of 2013, and has quickly become a local favorite throughout the desert. Although relatively young, it's already an award winning brewery. They took home a bronze medal in year one for their Indian Canyon IPA at the 2014 San Diego International Beer Competition. Next up was a bronze medal for the One Eleven Pale Ale at the 2014 Los Angeles International Beer Competition. More recently, they won a Silver Medal for their Tan Line Brown Ale at the 2015 San Diego International Beer Competition. Fast forward a year and several more medals, in 2016 they took home the big one – a Gold at the World Beer Cup for their Bourbon Barrel Aged Koffi Porter.
Award Winning Designs
I am proud to have received the Silver Award for this project from American Marketing Association, Omaha chapter. Take a look the SCORR Marketing website to see this award and other awards I during my time at SCORR Marketing.
Client
La Quinta Brewing Co.