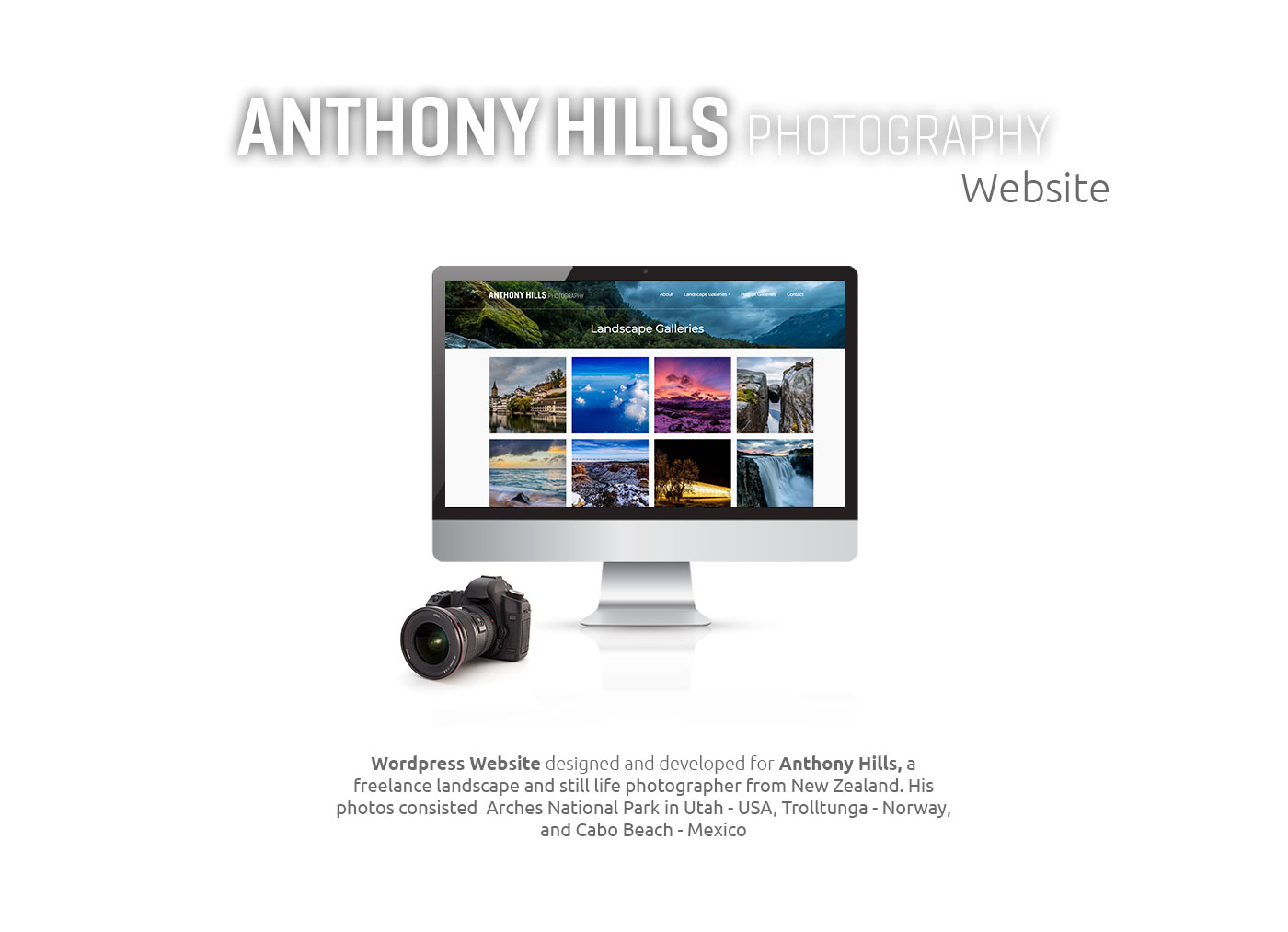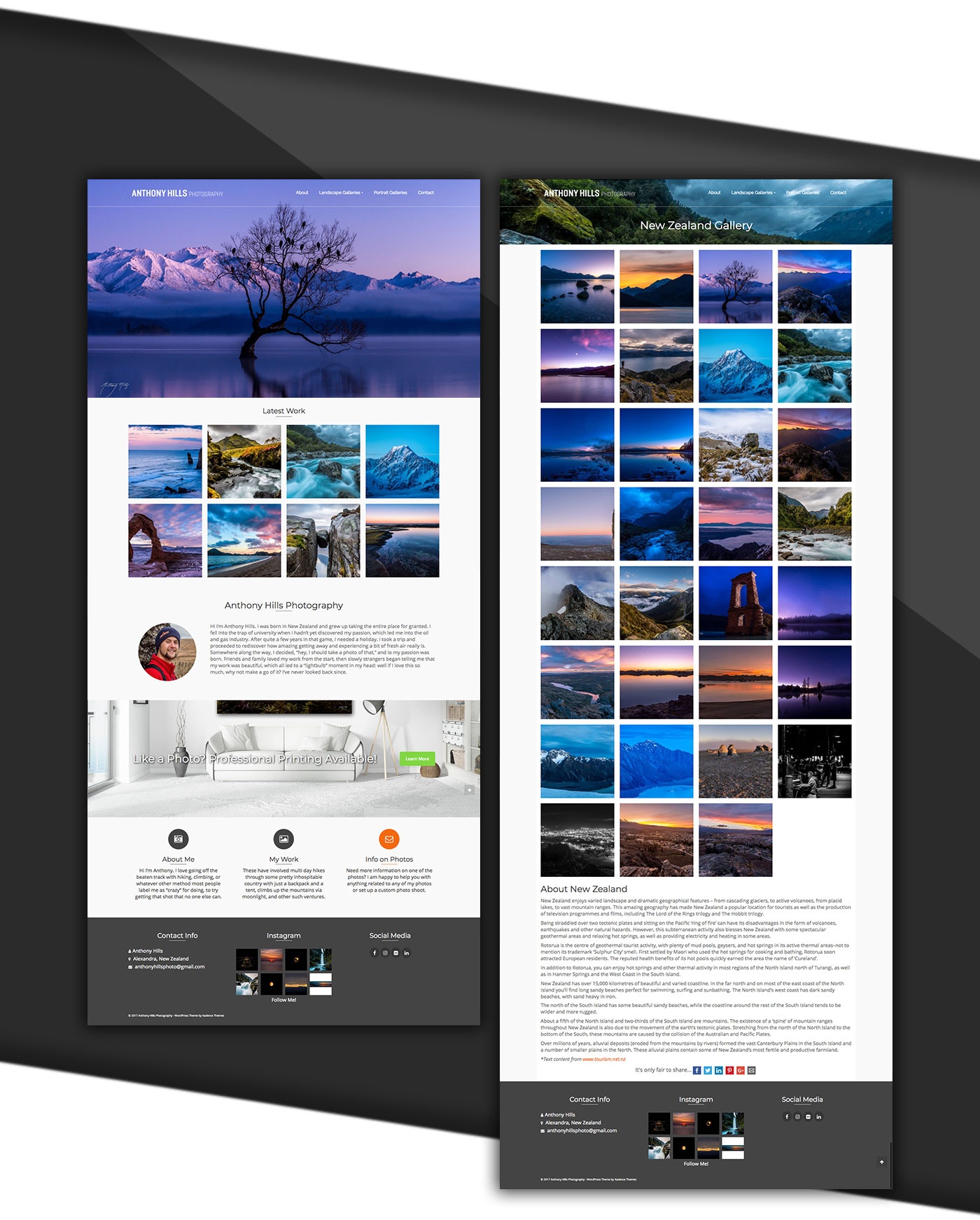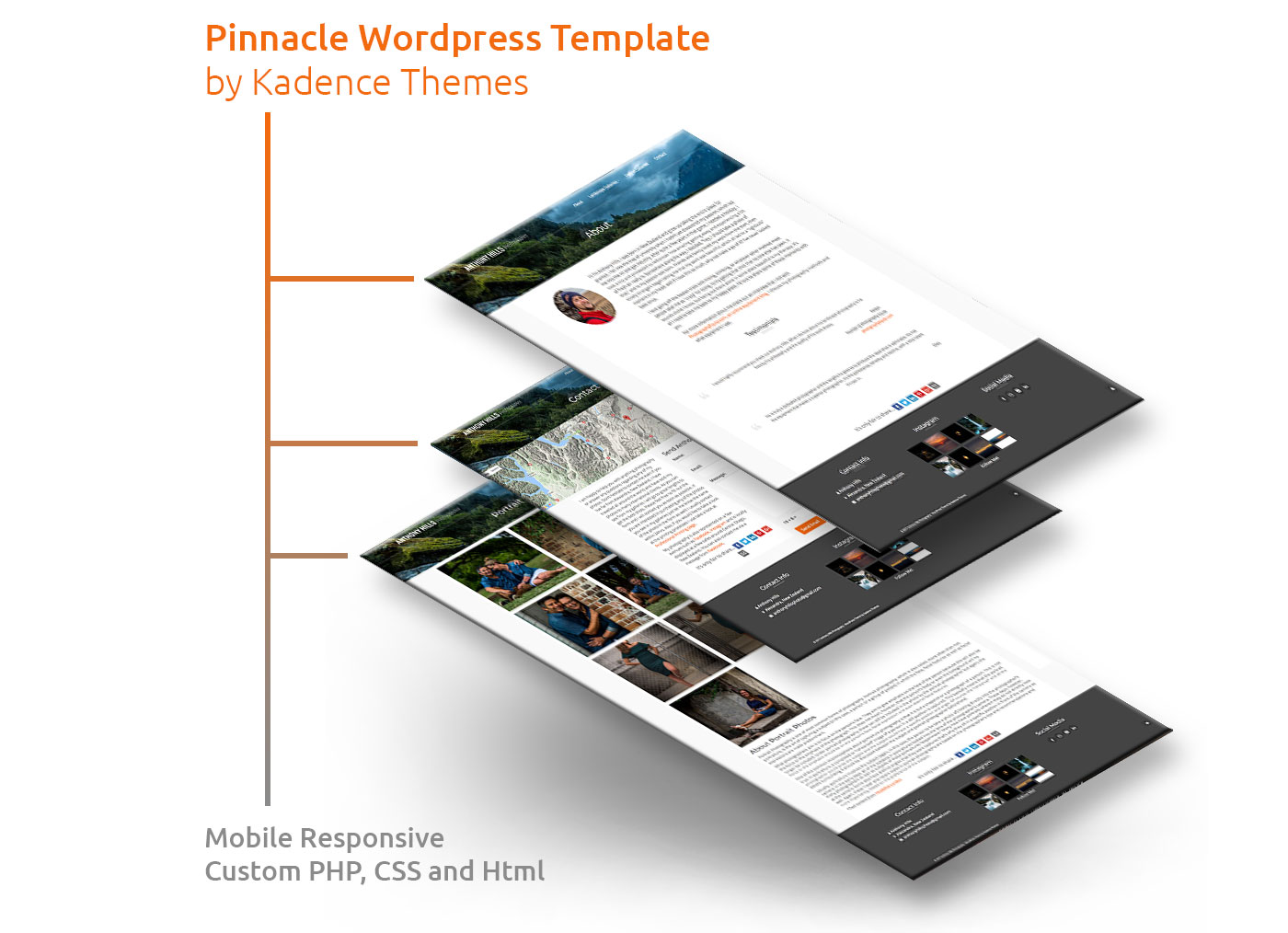 I designed and developed the following website for Anthony Hills Photography using WordPress theme Pinnacle by Kadence Themes. Anthony contacted me from Australia where he was working at the time. He expressed to me he wanted to start his own business but needed a website. I coordinated with him via email and phone and we talked through key elements that he needed on his website. We compared with his competitors and industry trends to mock-up a wire frame that would suit his needs. Then I found a few free WordPress themes used for photo portfolios. I made sure the themes received good reviews and support. We went with the Pinnacle theme. From there he sent me his photos and I developed the website. After a few hours the website was complete. He now has a presents on the web where his clients can interact and contact him for new photo projects.
If you would like to contact Anthony about photo projects please fill free to go to his website and follow Anthony Hills Photography at Facebook, Instagram, Linkedin and Flickr.
Like this website? Want one just like it? Contact me today!