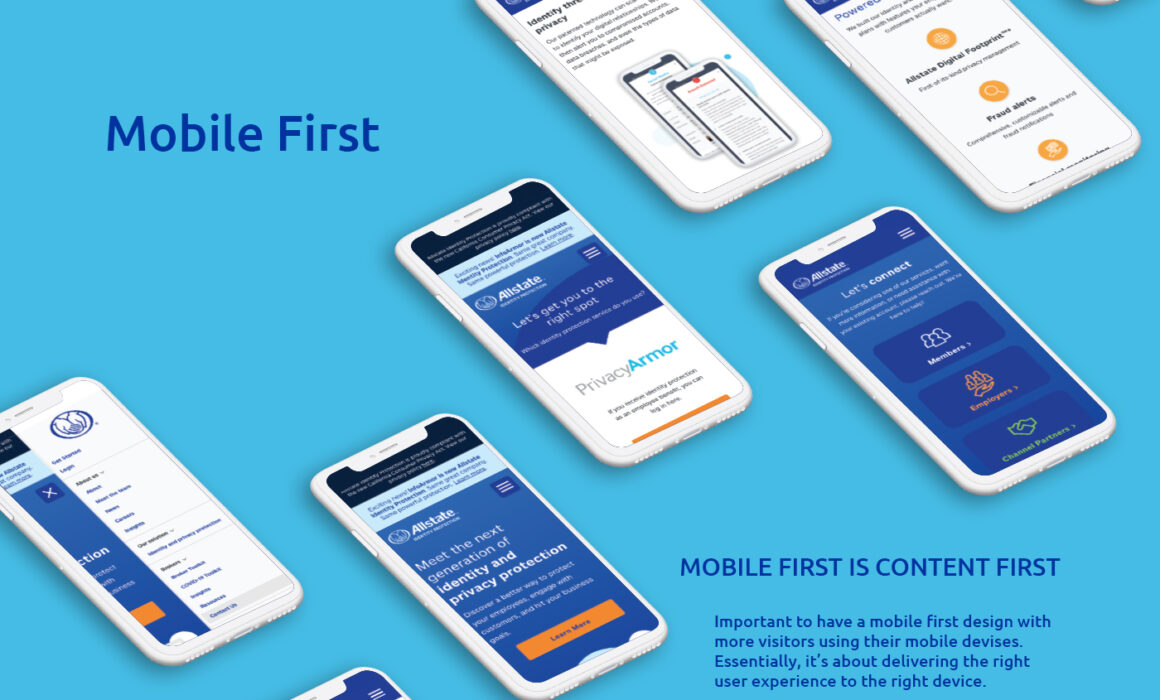 AIP Website and Email Design
I worked as Senior Visual Designer for InfoArmor/Allstate Identity Protection. I redesigned multiple digital and print assets for InfoArmor once they changed their name to Allstate Identity Protection. They wanted a refresh and an update for their website to be more modern. I also wanted to make clearer CTAs and make it easier for visitors navigate to their audience type. I made sure there was consistent branding across all marketing materials and this started with the website with font and colors.
With my background in marketing and design I was given the control of all the most digital assets and the channel partners branch of AIP. I also helped with print materials like brochures, flyers and buck slips.
InfoArmor went through a whole redesign after Allstate purchased them. InfoArmor was know for offering identity protection as an employee benefit to companies. Once Allstate bought them the started to shift more into D2C along with keeping in the Employee benefits channel.