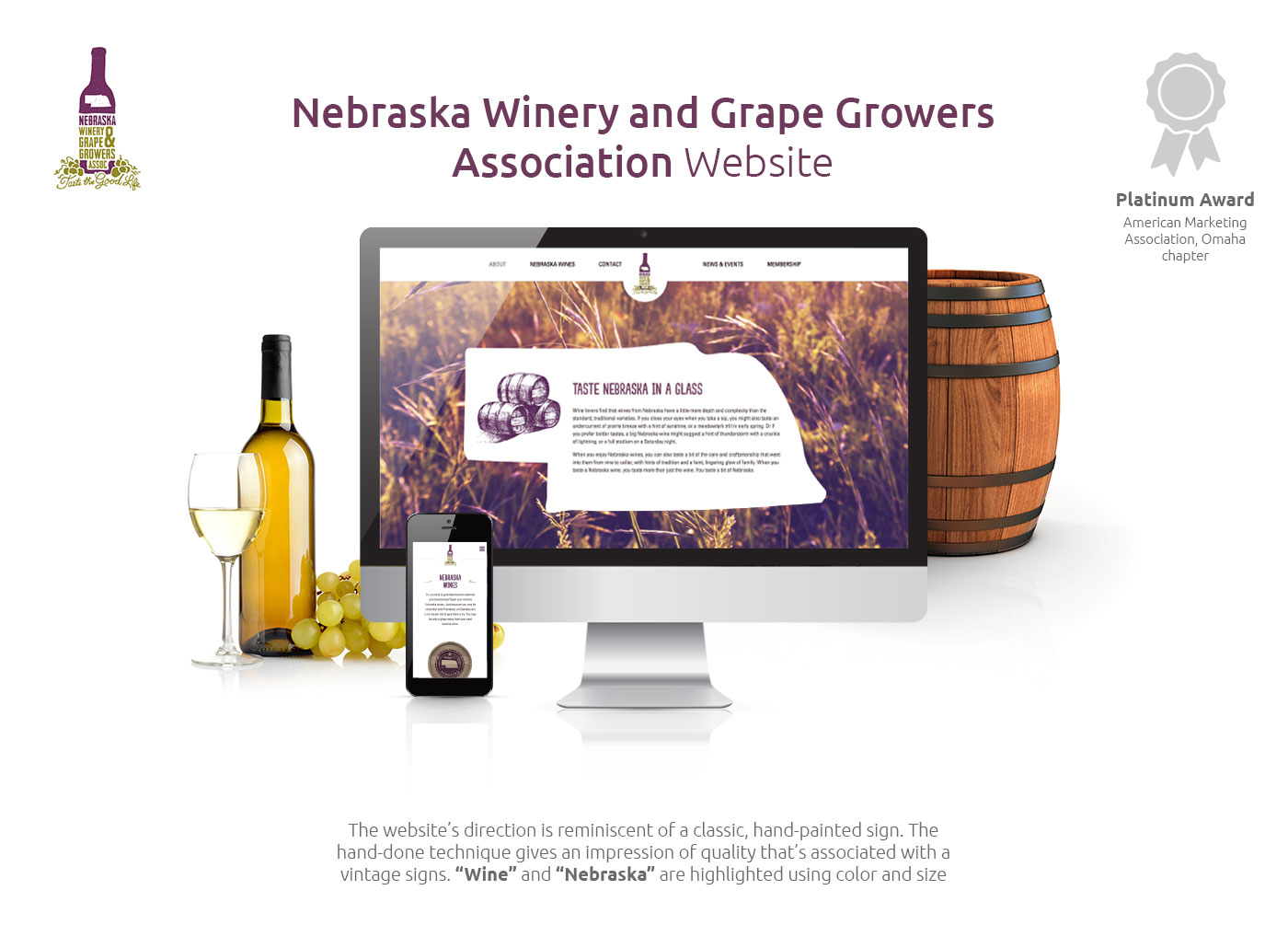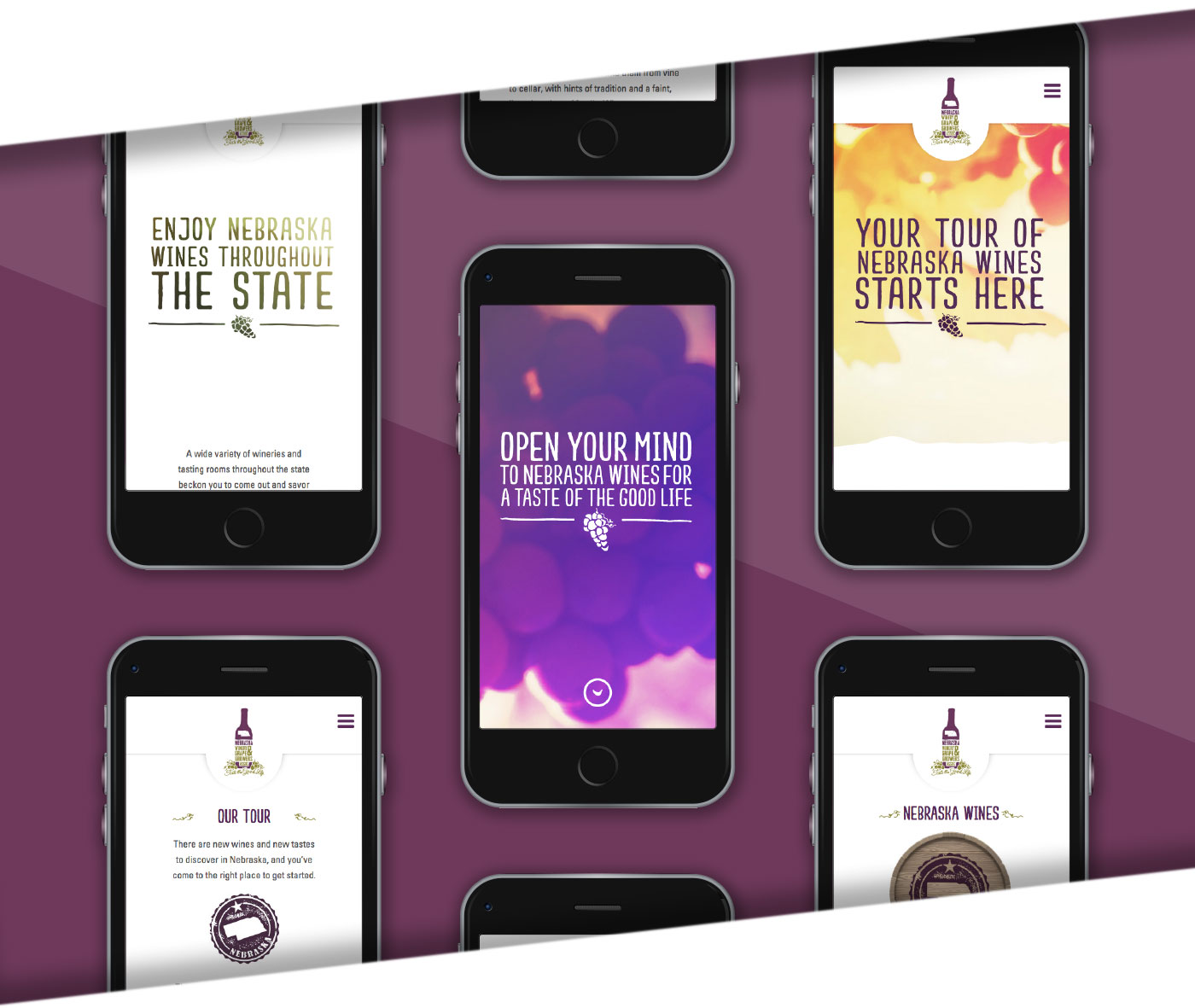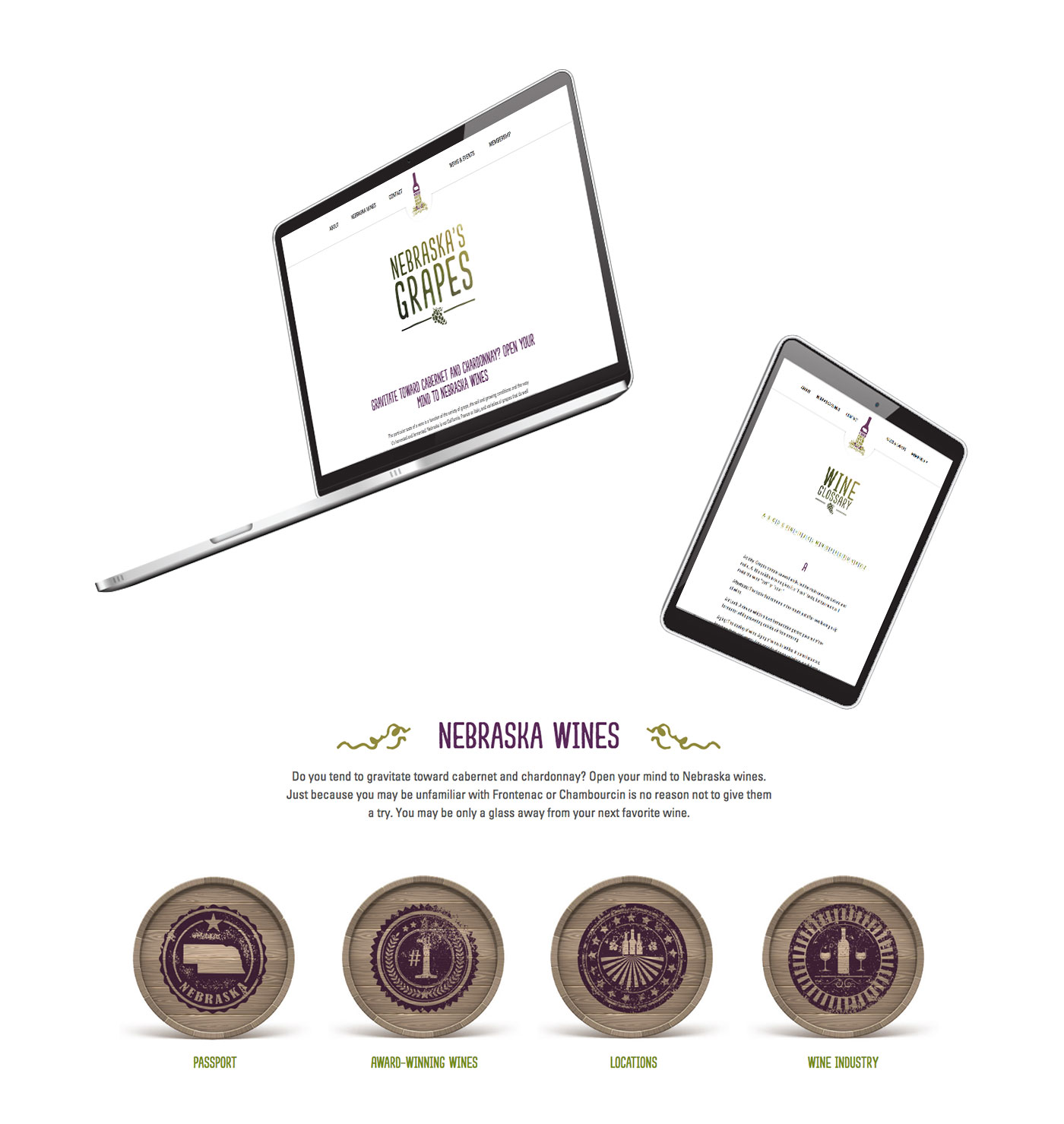 During my time at Scorr Marketing I was giving the project to redesign NWGGA's Website. One of SCORR Marketing's graphic designers created Nebraska Winery and Grape Growers Association logo and branding materials. So I just wanted a to incorporate a very modern feel while considering the logo and print materials we had preciously designed. My main goal was to create a website that would be easier to navigate than their old website. It also need to be attractive to the eye as well. I created the design in photoshop and worked with a freelance developer to produce the website in WordPress.
Nebraska Winery Style
The website's direction is reminiscent of a classic, hand-painted sign. The hand-done technique gives an impression of quality that's associated with a vintage signs. "Wine" and "Nebraska" are highlighted using color and size to make sure the viewer identifies immediately what they are viewing. A wooden surface provides a rustic element, and a more detailed vine pattern on the right provides an area to highlight information such as upcoming events, dates and times. The leaves are based on Marquette leaves, a suggested reference from NWGGA.
Award Winning
I am proud to have received the Platinum Award for this project from American Marketing Association, Omaha chapter. Take a look the Scorr Marketing website to see this award and other awards I during my time at Scorr Marketing.
Client
Nebraska Wine and Grape Growers Association
View Project