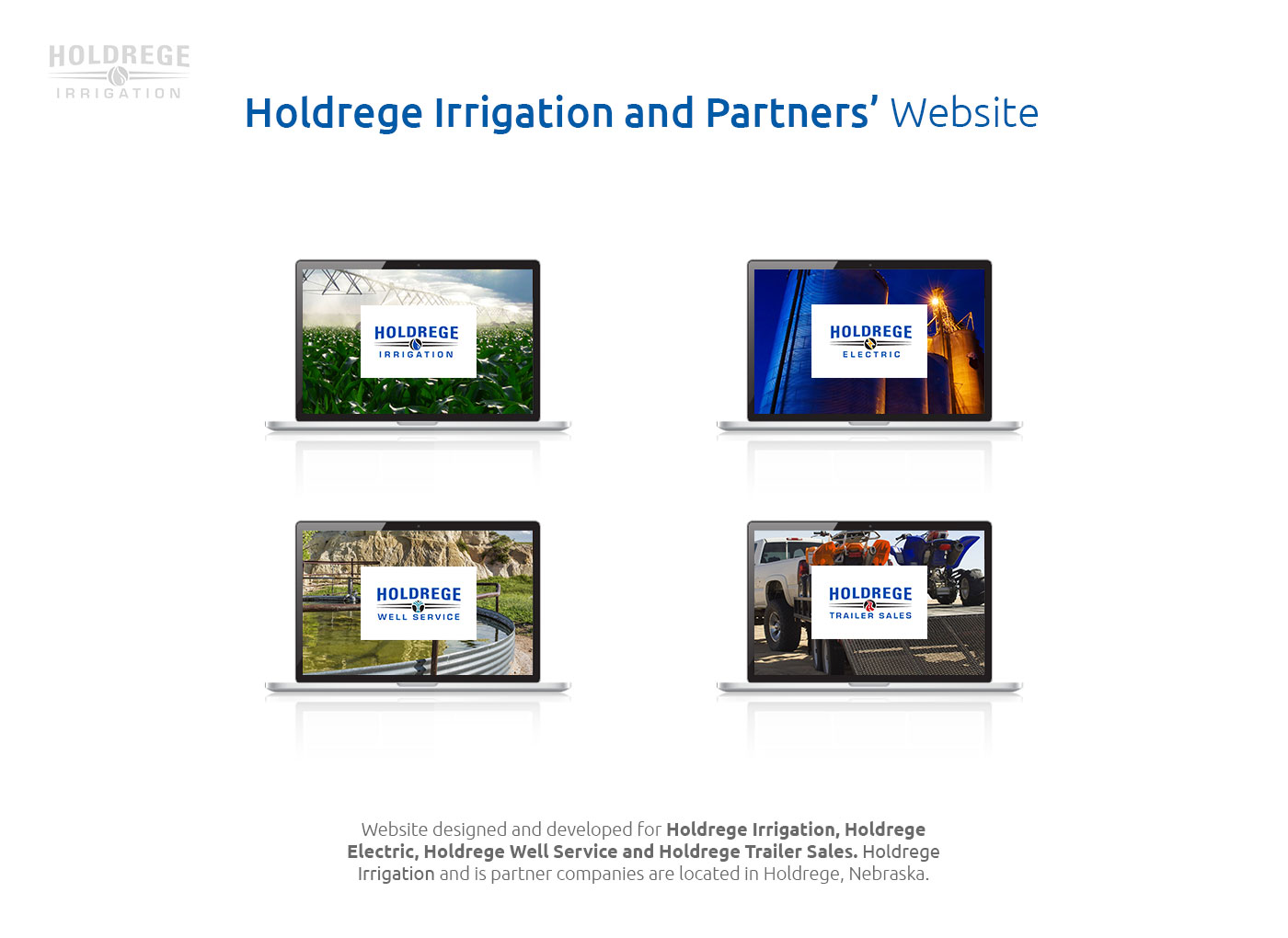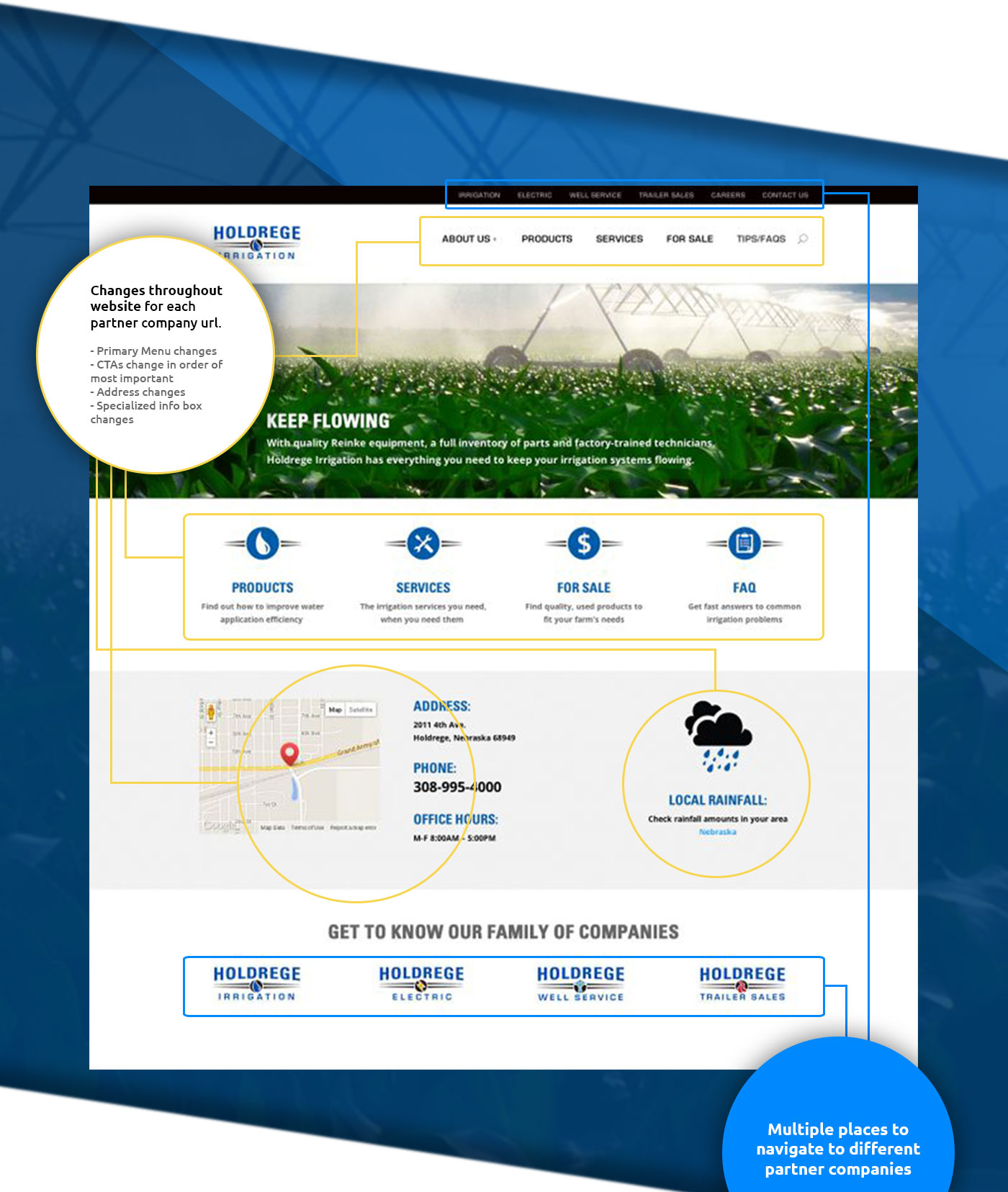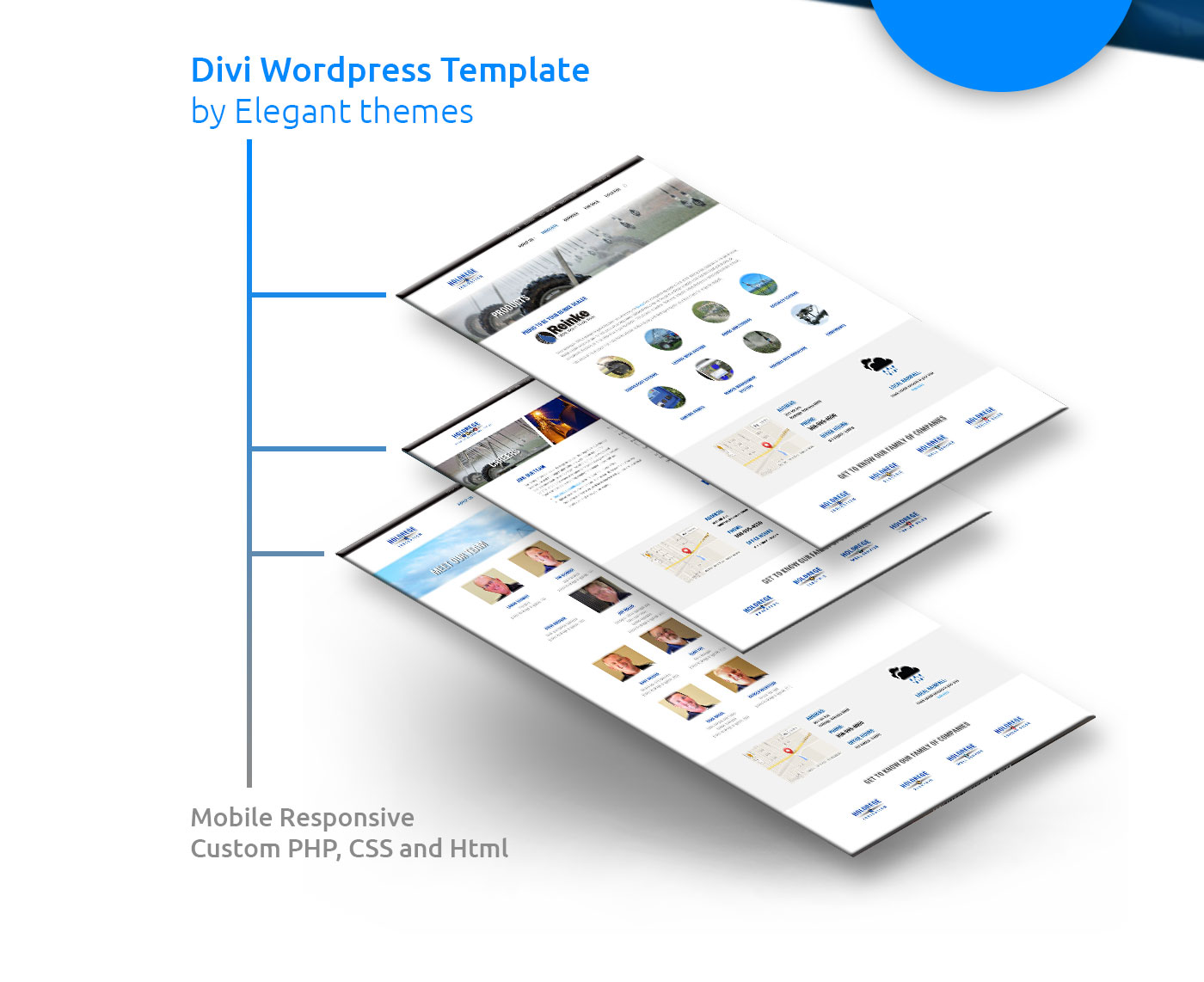 Holdrege & Partners Website
I designed and developed the following website for Holdrege Irrigation, Holdrege Electric, Holdrege Well Service and Holdrege Trailer Sales. Holdrege Irrigation and is partner companies are located in Holdrege, Nebraska. I worked on this web redesign project during my time with SCORR Marketing in Kearney, Nebraska. I developed the website in WordPress with the Divi theme. The Divi theme is very customizable out of the package unlike many themes on WordPress. I customized the css and had to code in PHP to enable the website's logo change depending on where the viewer is located on the site. I wanted the design to very clean and easy to navigate. The audience was going to be mostly farmers that wanted to go to get information on their services.
Background of Holdrege Irrigation
Holdrege Irrigation has been recognized nationally by Reinke as one of its top dealers multiple times. They have numerous awards received regionally and nationally. These including the Top Dealer, Top 5 Dealer, Top Parts Dealer. Holdrege Irrigation offers the full line of quality Reinke irrigation equipment, and, in addition to pivot design and installation, provides service and repair for all brands of pivots, including underground installation and repair. To provide the finest service for its customers, Holdrege Irrigation also draws on the support of its sister companies, Holdrege Well Service, Holdrege Electric and Holdrege Trailer Sales.