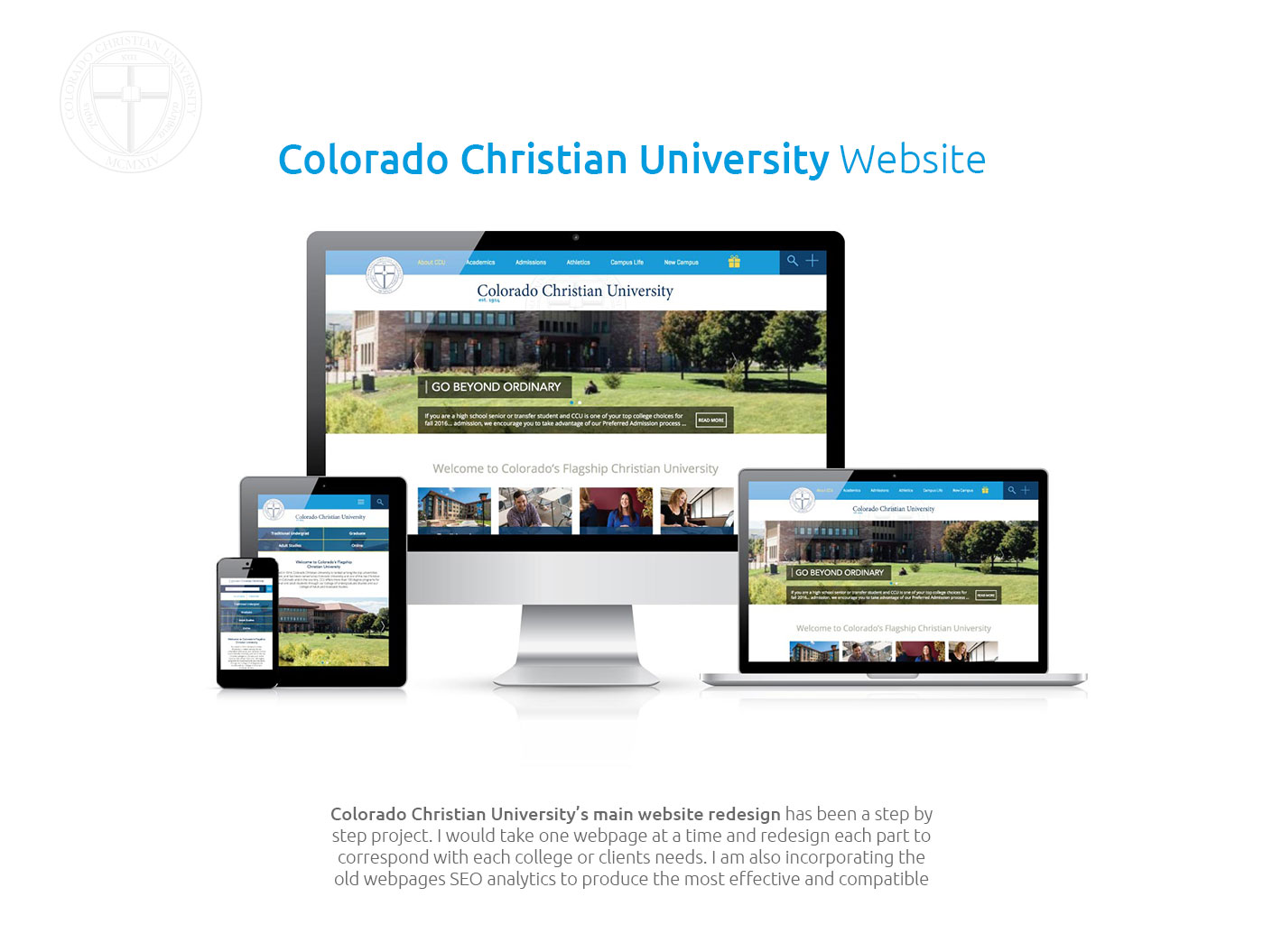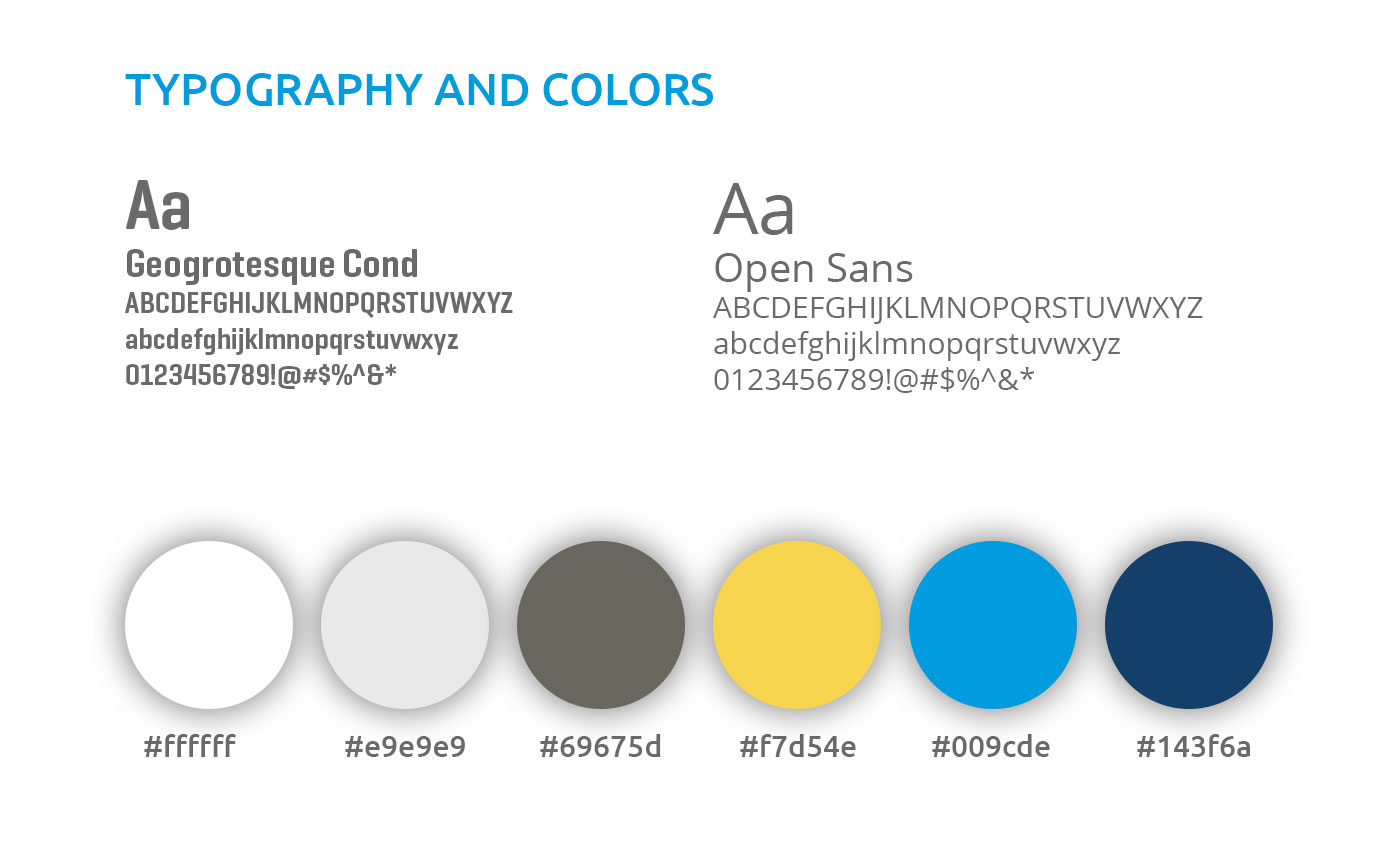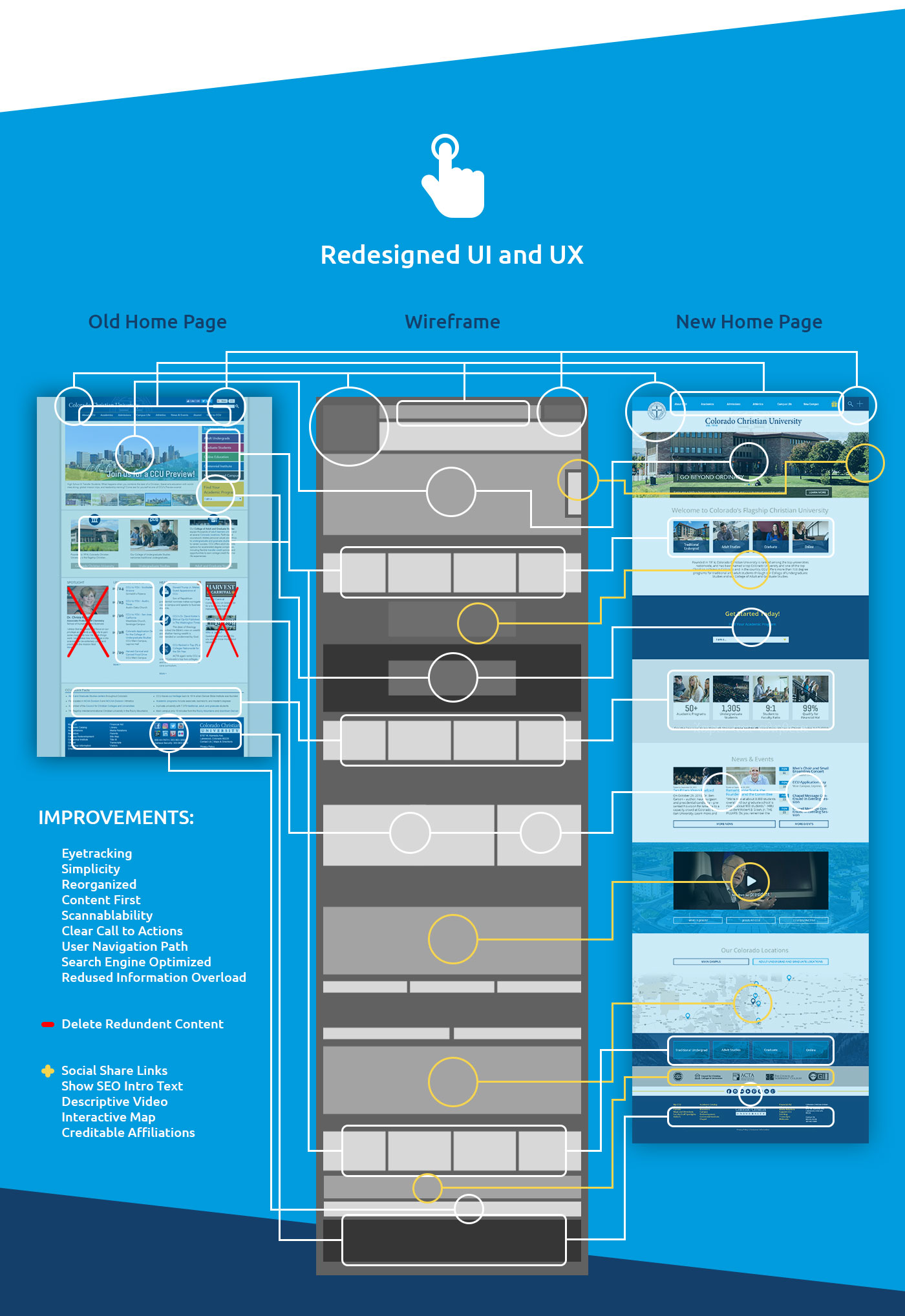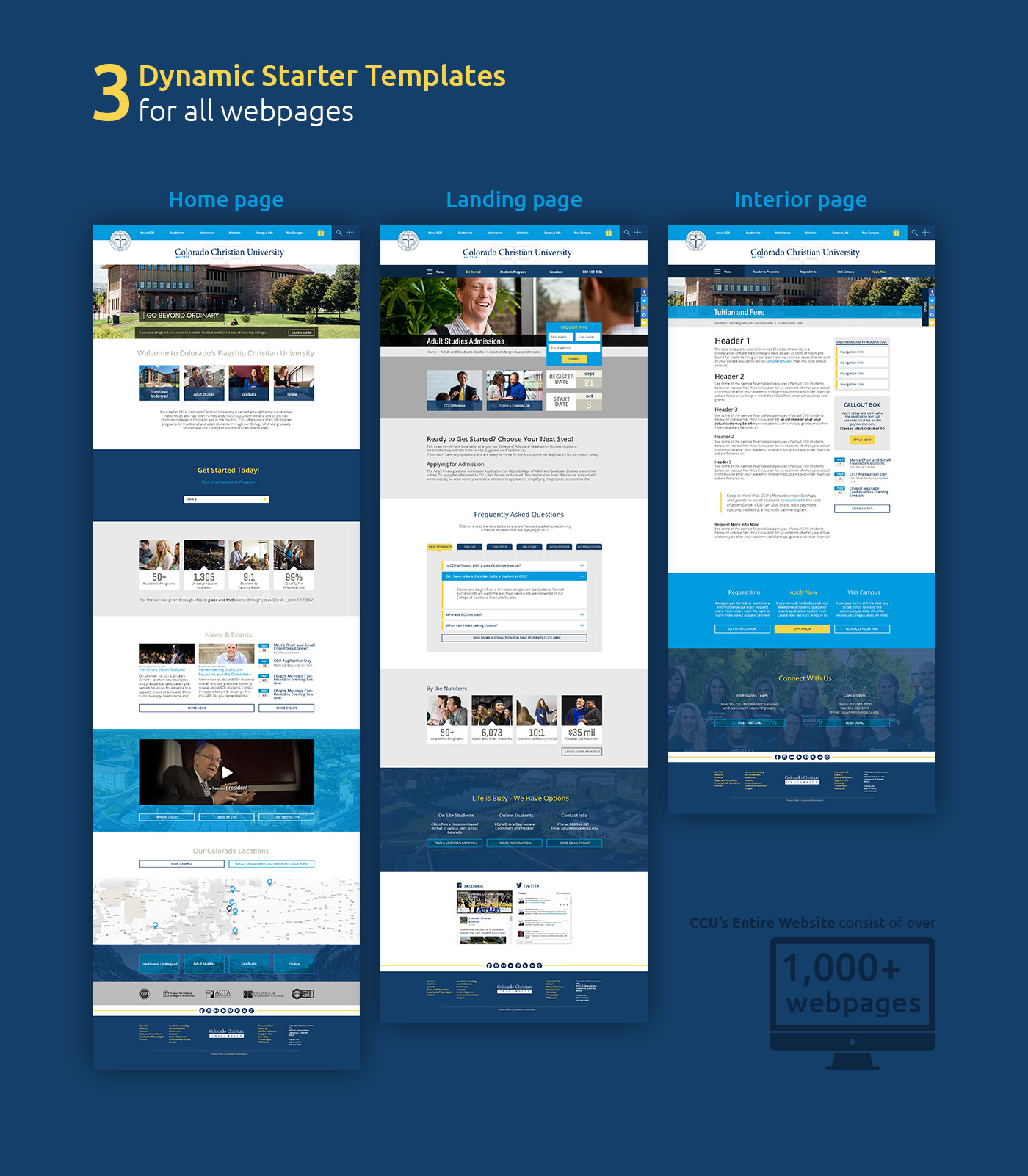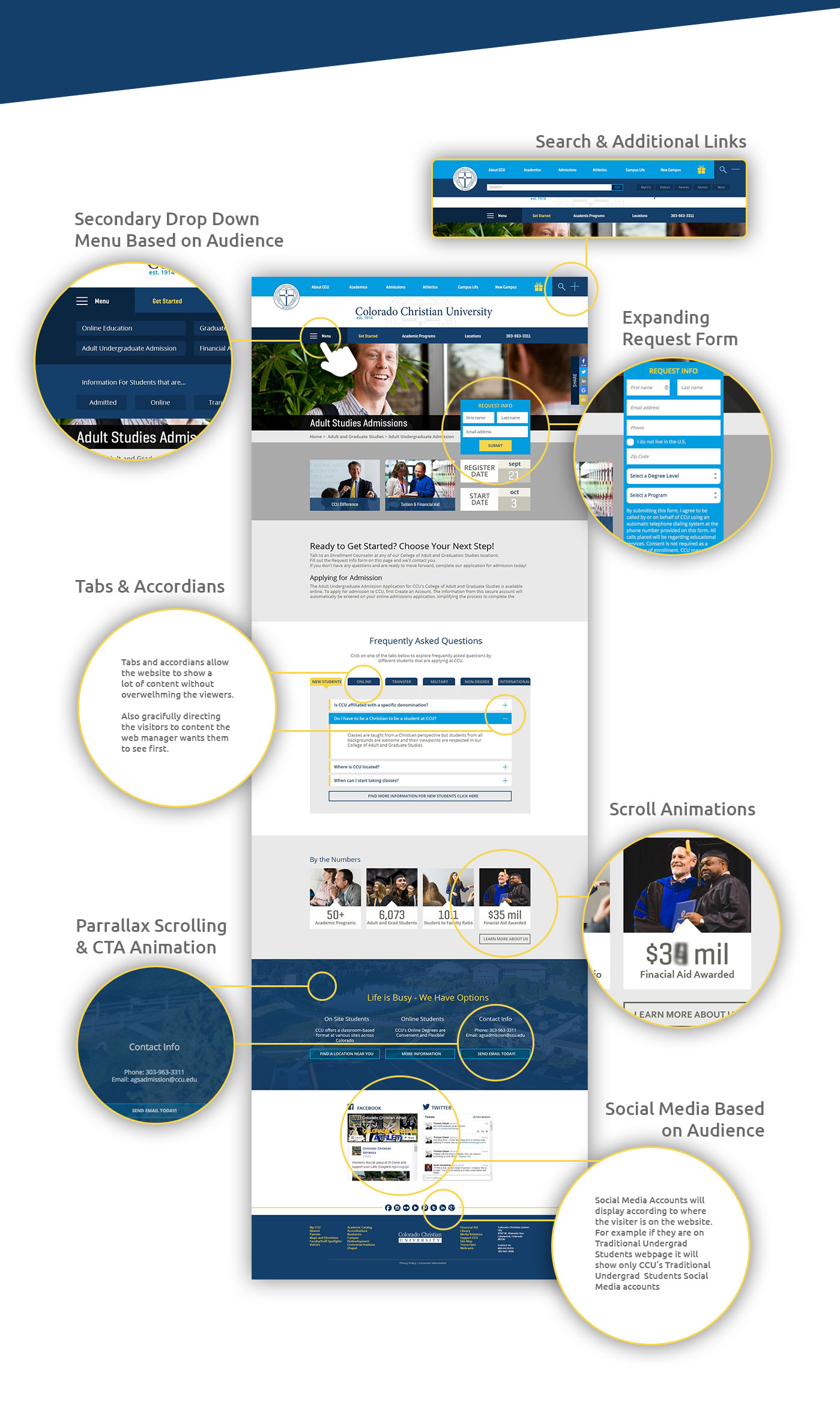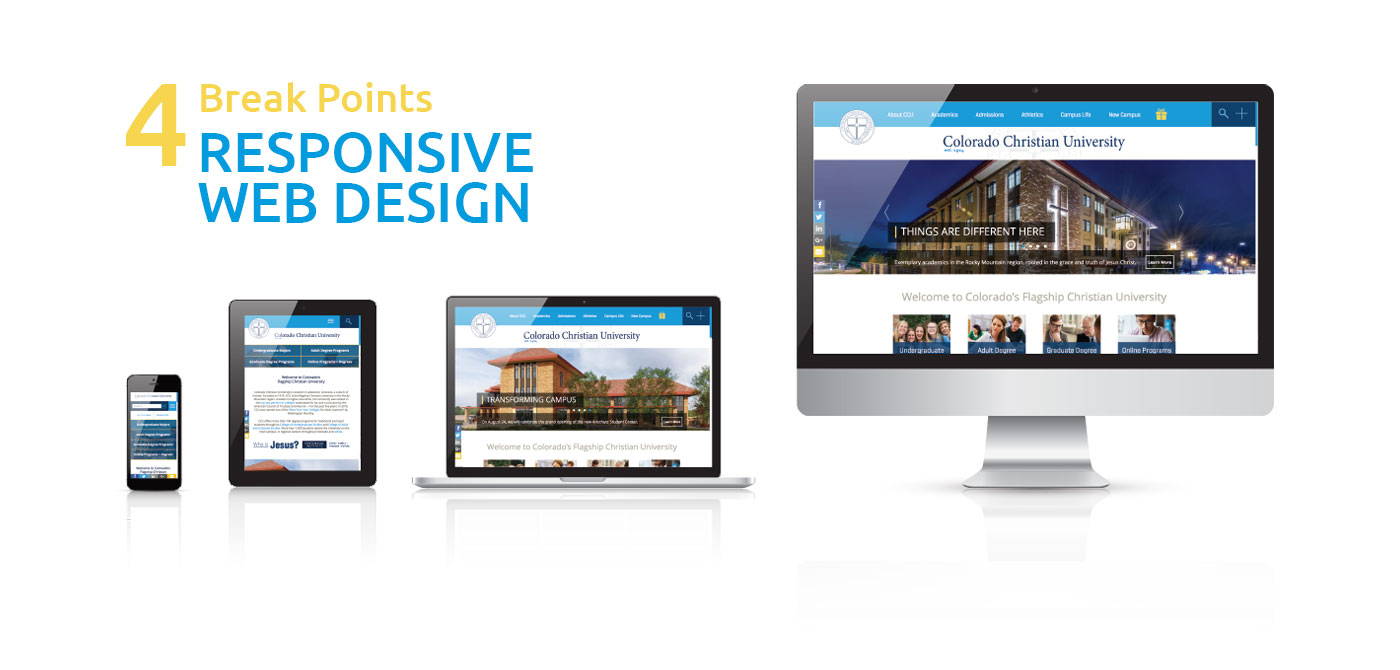 CCU's Main Website Redesign
Colorado Christian University's main website redesign was a step by step project. I would take one webpage at a time and redesign each part to correspond with each college or clients needs. I was incorporating the old webpages SEO analytics to produce the most effective and compatible webpage. While I studied other colleges to see how we could gain a competitive advantage while still staying true to our branding and design standards. I used heat map studies to see how we could maximize our click rates and reduce the bounce rates.
The new redesign went live at the end of 2017. We coded the new website while changing Content Management Systems. The new website can be seen in the images as well as what the old website looked like.
During my time at Colorado Christian University I was able to be apart or manage many design projects. Being the lead web designer on the web team I developed and designed webpages on the main website at wwww.ccu.edu, created interactive templates for the TV displays across campus, redesign the main athletics website at www.ccucougars.com. I coded and designed email campaigns for alumni and parents of CCU as well.
Being the only member on the web team with a design background I was able to be apart of so many fun projects. I had liberty to design such a wide range of everything that involved the website. Please take a take a look at all multiple projects regarding Colorado Christian University.