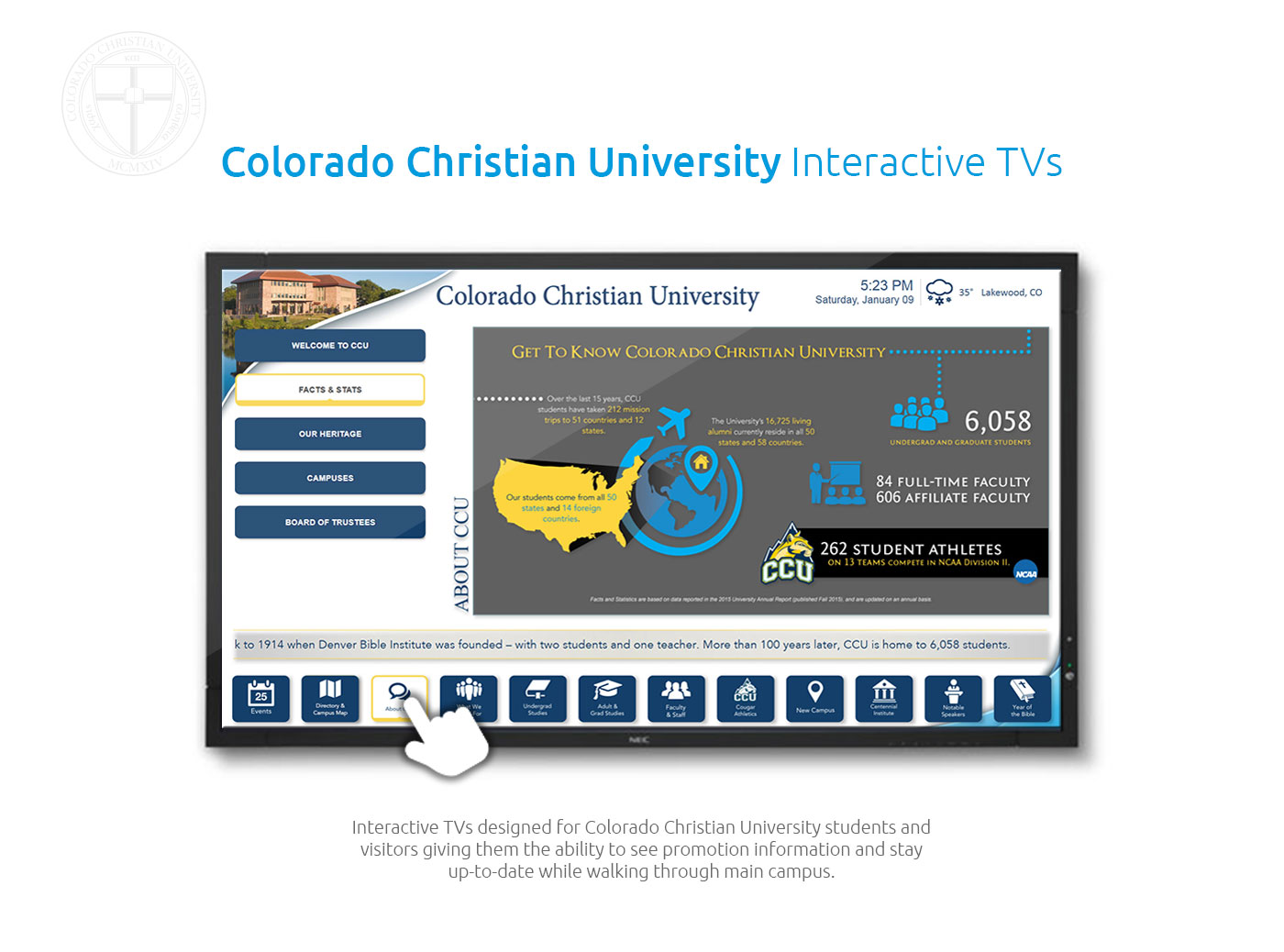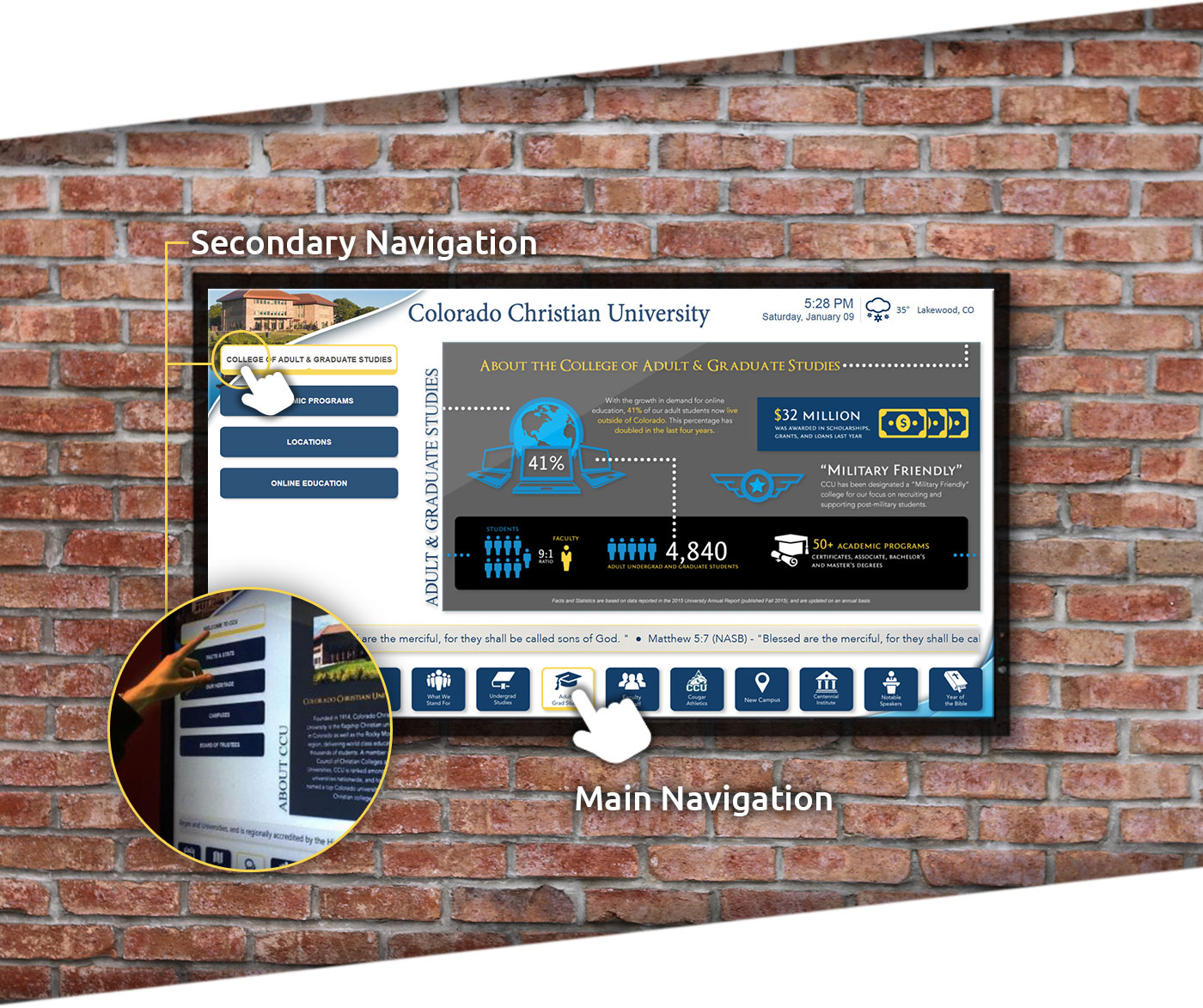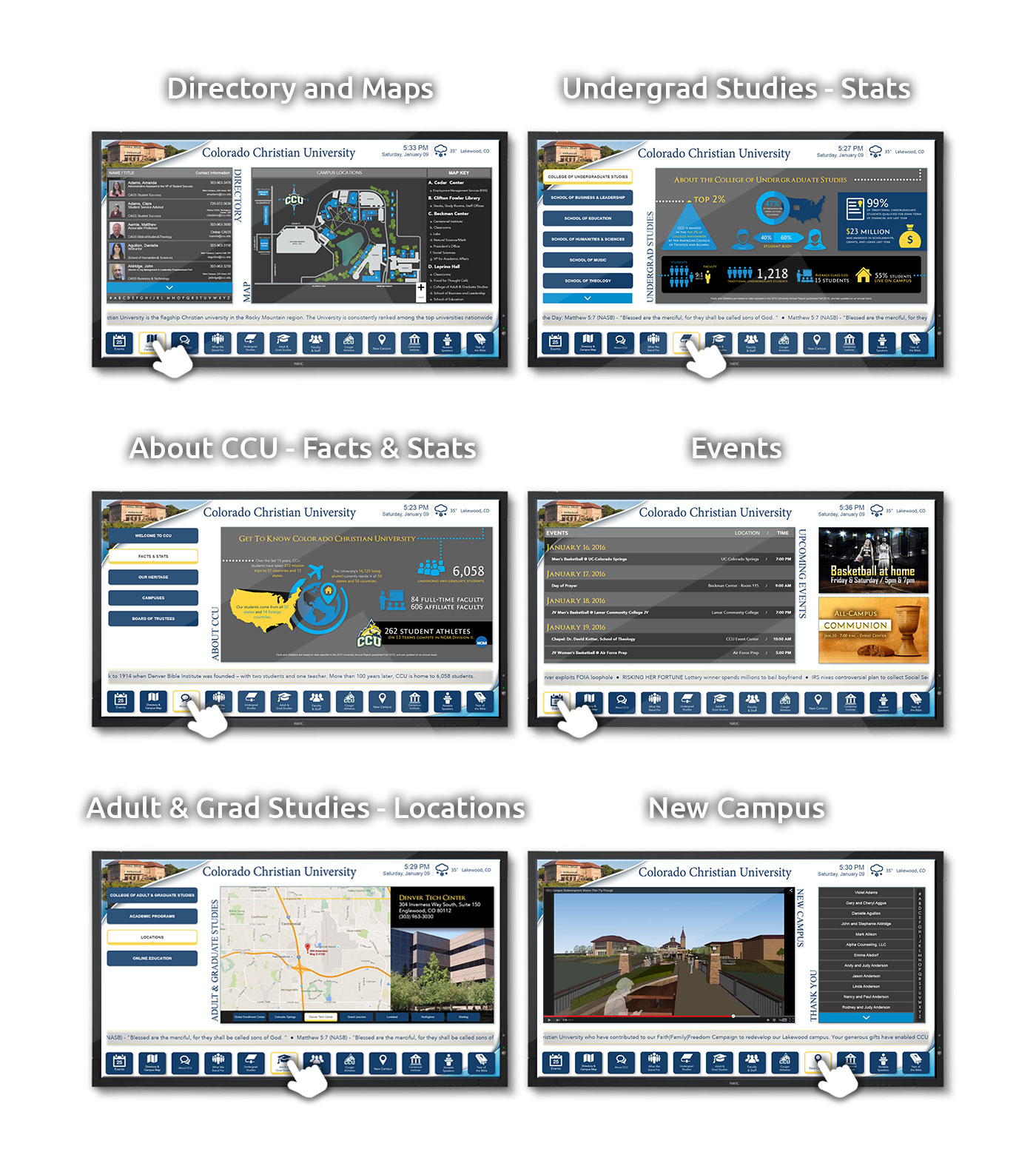 Interactive TVs are becoming a widely used way of promoting and informing students across universities and college campuses nation wide. Colorado Christian University recently has gone through a campus wide redevelopment program. CCU have built two new builds and many more are on the way. With each new building they have added the touch of modern technology by hanging interactive TVs around the buildings. It is a fun way to show of the University and what it stands for.
Since the web team managed the digital signs I was put in charge of creating a template. I wanted to show everything in a creative and fun way. First I developed wireframes and laid out where everything would go. Then I used Adobe Illustrator to layout every page. We had multiple reviews with the president before come up with the final design. After the design was finalized we used Four WInds Interactive to program the signs. We worked hand in hand with Four Winds Interactive to buy the hardware for the signs and used their software to update the interactive signs.
Overall it is fun to see students and visitors interacting with the new template that now have the ability to promote and provide information about the whole university in so many ways.
Client
Colorado Christian Universiy